Gear Review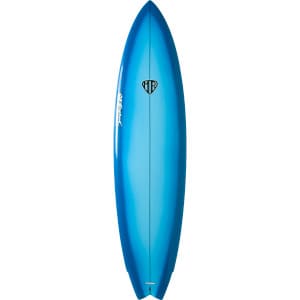 $864.95
2 Reviews
See all product details
weird, but to each his own.
By bailey miller August 4, 2012
this board is super long and skinny for a fish, and rides nothing like a fish. It turns like a fun board, has more stability with thrusters instead of a two fin fish set up. I don't like the way it rides on rail and its too much of a log for my liking. Plus epoxy is a wreck to fix, expensive and looks ugly when fixed.
View Details: Surftech Mark Richards Flying Fish Surfboard
Nailed It? 0 Yes