Gear Review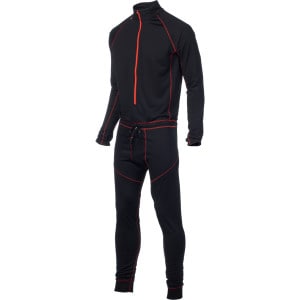 $99.00
1 Review
See all product details
nice suit.. polar tech material quality lacking...
By squ5508098 July 2, 2012
Excellent concept... durability is lacking.. I have worn the suit once as a drysuit liner and the underwear has developed numerous snags/tears in the fabric throughout the suit.. it looks as though the fabric was torn/pulled as the result of walking through a field of thorns... I expected the suit to hold up well since it was only being used as a summer dry suit liner. I used it for a three hour paddle.. and noticed the tears throughout the suit. I am comptemplating returing the suit... however, for the price I paid for the suit.. I am not sure whether it is worth time/expense to return it. Overall, I am disappointed with the purchase.
View Details: Stoic Breathe 150 1-Z Suit - Men's
Nailed It? 0 Yes