Gear Review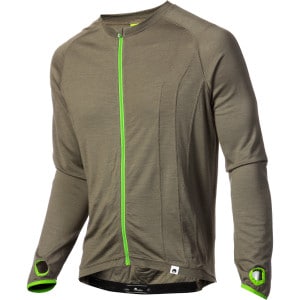 $43.98 for discontinued items
1 Review
See all product details
The standard for all jersey's!
By keith L September 21, 2012
Love this jersey. Fits loose so it looks great if you decide to wear it off the bike too. The full zipper lets it feel great even in 70 degree temps. Like all wool garmets it doesnt stink with a little bit of sweat. I bought three initialy now I'm going to buy 4 more to have one for every day of the week!
View Details: Cutter Classic Jersey - Long-Sleeve - Men's
Nailed It? 0 Yes