Gear Review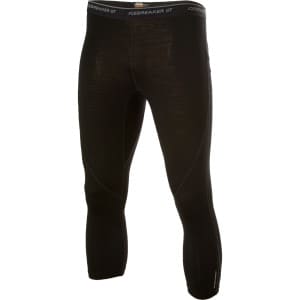 Smooth as Silk, Cut Right & Plenty Warm
By Austin H.
April 17, 2012
High quality merino gives these tights a smooth, comfortable feel you hardly notice under ski pants. Merino breathes as advertised and the small amount of Lycra provides just the right amount of stretch without taking these tights into compression territory.

Ideal for skiing or snowboarding if you wear tall, thick socks (which is the point of the 3/4 cut), but these do the trick for late fall or early spring mountain biking (under shorts) too.

I lost my pair from last year, which was an expensive mistake, but these were so good I sprung for another pair without question. Don't bother with synthetic, go merino and you'll kick yourself for wearing poly base layers for as long as you did. They're that good.
View Details: Icebreaker Base Layer 200 Sprint Legless Tight - Men's
Nailed It? 0 Yes