Gear Review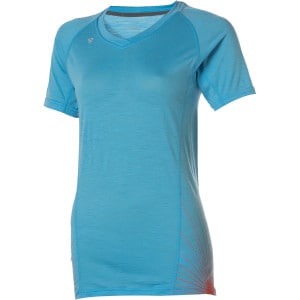 $55.00
$33.00 for discontinued items
3 Reviews
See all product details
Perfect fit!
By Amanda October 14, 2012
I got this shirt when I saw a deal on Steep and Cheap, but then after wearing it came to DoG to get the other two colors! I love it. I always buy Icebreaker wool but it gets expensive even on sale, and this is just as good as any of the IB stuff I own. I love the blue color and the fabric is nice and light, gets dry quickly and layers well.

It has real sleeves, not the dumb baby doll half sleeves. It's LONG enough for me! I love all the Stoic branded stuff because it fits tall women! I am 5'11'', 130lbs, and athletic (i.e., skinny) and M fits me tightly but not restrictive, which is what you want in a performance shirt. Why size up 2 sizes when it's suppose to fit tight? Wear a t-shirt if you want it to be loose...
View Details: Stoic Merino 150 V-Neck Shirt - Short-Sleeve - Women's
Nailed It? 0 Yes