Gear Review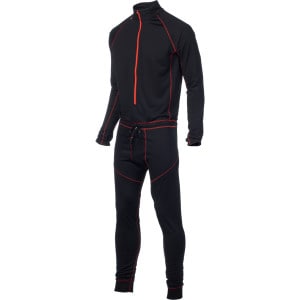 $99.00
$59.40: $64.35 for discontinued items
1 Review
See all product details
Nice suit, poor fit.
By pro5400516 March 13, 2012
I'm tall and thin, 6'1", 34" waist, 35" inseam. Long legs, not so long torso. I bought a size Medium. The legs were tight, which surprised me, and the torso was baggy and droopy. Maybe if you have more torso and less leg, the suit will fit you better.

Other than the poor fit, the suit appeared to be well made, and I'm sure it would have been warm and cozy under my ski clothing.

Kudos to Backcountry for making the return process very easy.
View Details: Stoic Breathe 150 1-Z Suit - Men's
Nailed It? 0 Yes