Gear Review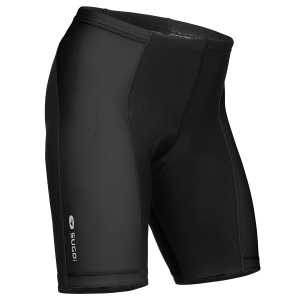 $89.95
$35.98 for discontinued items
1 Review
See all product details
I really like this short
By Matilda September 20, 2011
I normally wear Pearl's but I have some Sugoi running gear and gave this pair a try.
The fabric is great, supportive and comfortable. I didn't find the padding too large or uncomfortable..on the contrary. The leg length is long which doesn't bother me (I have shorter shorts as well). I like the leg grips; holds firmly w/out grabbing or biting.
I like them so much I bought a pair from Amazon since BC sold out of my size....they run true to size.
View Details: Sugoi Evolution Short - Women's
Nailed It? 0 Yes