Gear Review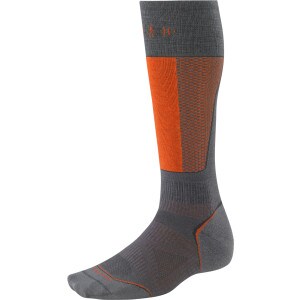 Great sock for tight-fitting boots
By Phil Santala
October 27, 2010
Some people wear thick socks, and some people don't. I'm one of the don't category. These socks fit great and preform well. I don't wear them racing, I just like a light sock with a little bit of padding where it counts.

For touring these are light enough that I can drop a nice thin silk liner next to my skin to help with friction.

Be sure to dry flat for best results, but I just wash them on cold with all my other ski gear.
View Details: SmartWool PhD Ski Racer Sock
Nailed It? 1 Yes