Gear Review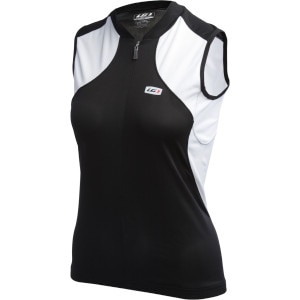 $13.50: $22.47 for discontinued items
1 Review
See all product details
Great jersey for the price!
By ssy5627052 June 11, 2012
I'm 5'6", 125lb and usually wear at S. I was so desperate to own this jersey that I decided to try the XS. And it fits! I'd say the jersey runs true to size, as long as you are expecting something race-cut. The arm openings are a bit tight, but since I ordered a size down, I can't complain. Great value!
View Details: Louis Garneau Beeze 2 Jersey - Sleeveless - Women's
Nailed It? 0 Yes