Gear Review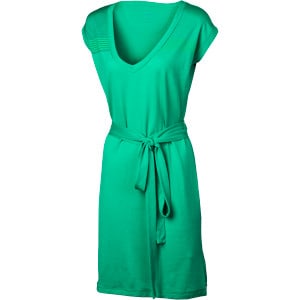 $99.99
3 Reviews
See all product details
Great Wardrobe Staple!!
By eri3807968 May 18, 2012
This dress is wonderful, can go with many items, dress up or down......I live in a very HOT, HUMID climate and have switched to wool whenever I can to keep the "stink" down that so many cotton outfits can aquire over time. This wool fabric is soft, breathable, lightweight, I can wear it in 100 degree weather no problem. Great dress, looks great on. I do not have an athlete's body....I am a size 13 and ordered the XL Villa dress in the red color. Still fits great! The color on my monitor was brighter than the actual dress, I agree with the other reviewers. I describe the dress as more Scarlet. Check out the picture under Moneyshots, it's dead-on. The wool fabric looks really professional. Wonderful for work, especially if your job requires you to do physical tasks but be dressed up at the same time.
View Details: Icebreaker SuperFine 200 Villa Dress - Women's
Nailed It? 0 Yes