Gear Review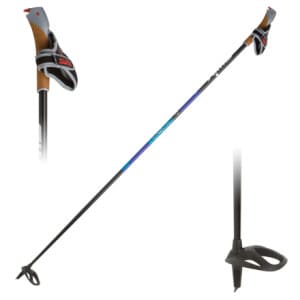 $59.95
1 Review
See all product details
Good, but...
By pglukhov48390 January 24, 2013
I bought these here and was very happy when they arrived in a nicely packaged manner.
Went to the trail to try these out and i noticed one flaw:

One of the poles' handle cork cover cracked on me. this is due to the top plastic piece pushing down on the cork part. It is minimal, but nonetheless, a flaw.

I might be one of the unlucky ones with this, but I can still use the pole with no issues. The cork has not flaked off at all, and I'm probably not going to return these.
View Details: Swix Elite Ski Pole
Nailed It? 0 Yes