Gear Review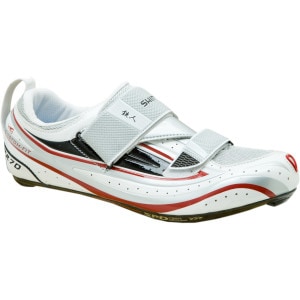 $349.95
1 Review
See all product details
Custom Fit is Great!
By Jeff November 16, 2010
I bought these shoes expecting I'd send them back since my Sidi road shoes are the right fit with a 50 Narrow....but I was pleasantly surprised when the 48 fit. I had it custom fit at a Shimano dealer today, and WOW, what a difference!
View Details: Shimano SH-TR70 Custom Fit Tri Cycling Shoe - Men's
Nailed It? 0 Yes