Gear Review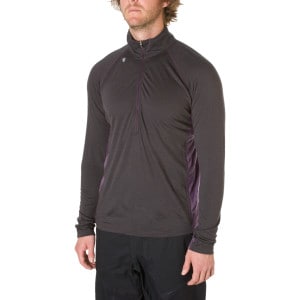 Be a sheep and wear merino.
By Andrew August 18, 2012
This is an awesome top, I got hooked onto Merino with the Icebreaker products when I was working in an outdoors gear store and I've never turned back.
For a fraction of the price you get the same, if not better quality merino in the Stoic products. It is a nice thin lightweight warm to cool 150gsm merino that has the usual smell killing qualities. I wore the same top layered with a l/sleeve 150 merino top for 4 days, skiing, skinning, sleeping, eating, drinking, sliding, reading and it still didn't smell (I smelt tho). Buy it. Follow the herd. Be a sheep.
View Details: Stoic Merino 150 1/4-Zip Shirt - Long Sleeve - Men's
Nailed It? 0 Yes